Support us with your time and knowledge:
---
Support the project through direct funding:
Please, contribute $5 towards the Phase 2 marketing of the New Liberty vessel.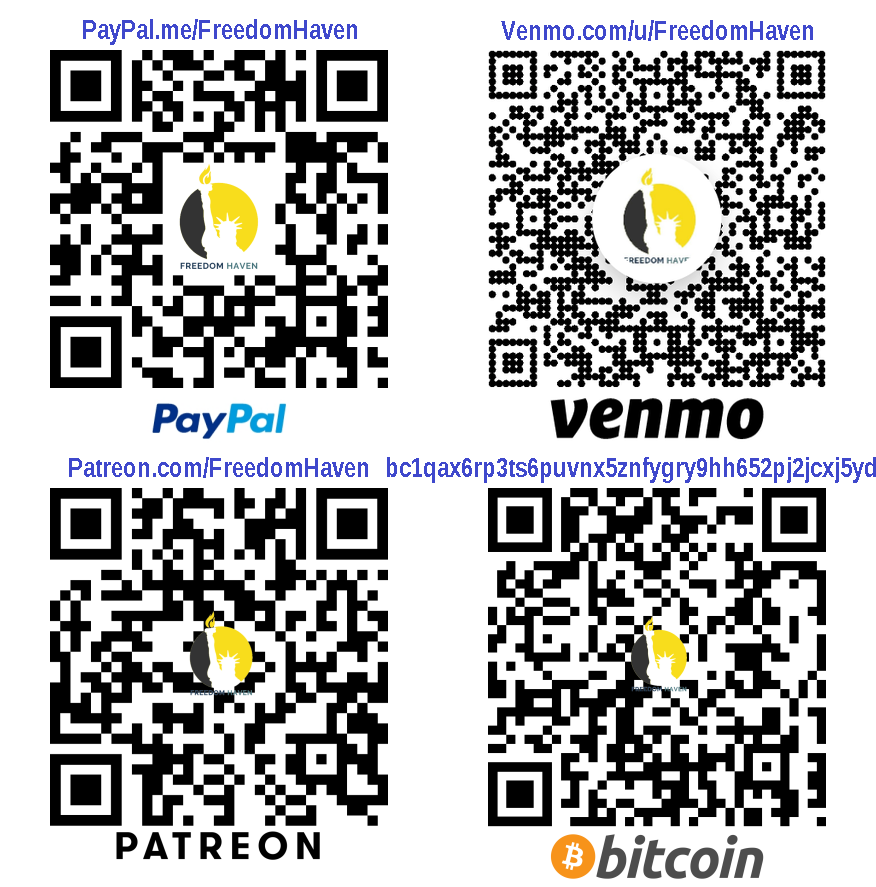 Venmo.com/u/FreedomHaven – Freedom Haven's Phase 2 Venmo account.
PayPal.me/FreedomHaven – Freedom Haven's Phase 2 PayPal account.
Patreon.com/FreedomHaven – Freedom Haven's Phase 2 Patreon page.
Bitcoin – Send bitcoin to: bc1qax6rp3ts6puvnx5znfygry9hh652pj2jcxj5yd
Other options include:

Cash app

: $FreedomHavenOrg

Mailing check

: Freedom Haven C/O Tony Olsen, 118 High Street, Keokuk, IA, 52632, USA

Other

: Call me directly: 515-468-7364
---
January 26th, 2023
The Seasteading Institute updated the Freedom Haven description on their active projects page.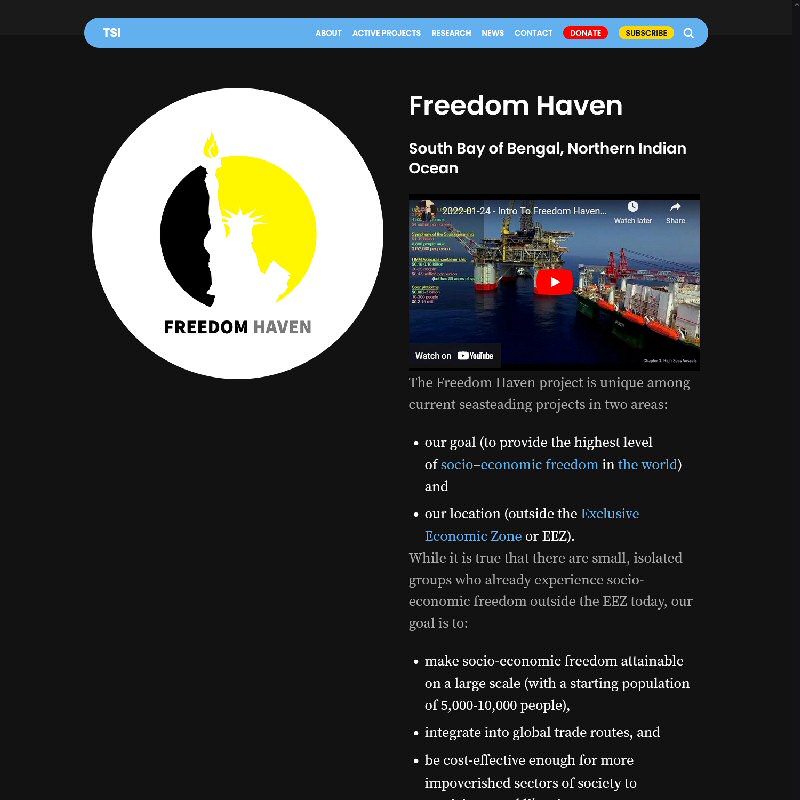 November 13th, 2022
Annual archive of all important Freedom Haven project files. Everything that anyone would need to pick up where we left off. This is our commitment as an Open-Design project.
Contains most recent model files, images, and web site and group backups. Anyone with this information should be able to pick up where we left off if needed.
Does NOT contain: list of unencrypted patrons, since only those who wish to have their names appear publicly are shared unencrypted.
Available in 2 formats: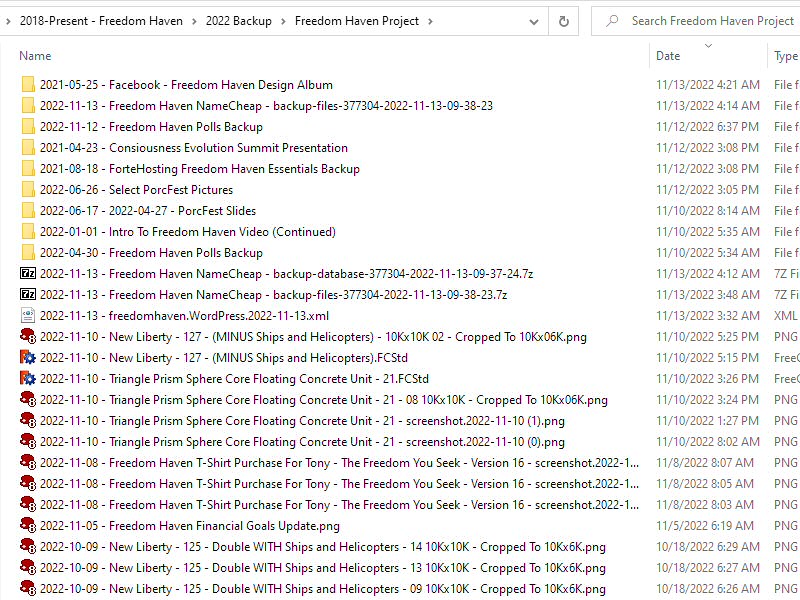 August 20th, 2022
(Event announcement was July 12th, 2022)
Discussion of how things went with the Freedom Haven project's events at PorcFest 2022.
July 19th, 2022
Extended interview of the Freedom Haven project
Porcfest Day Four – Free Talk Live – 2022-06-24
June 24th, 2022
Short interview about Freedom Haven project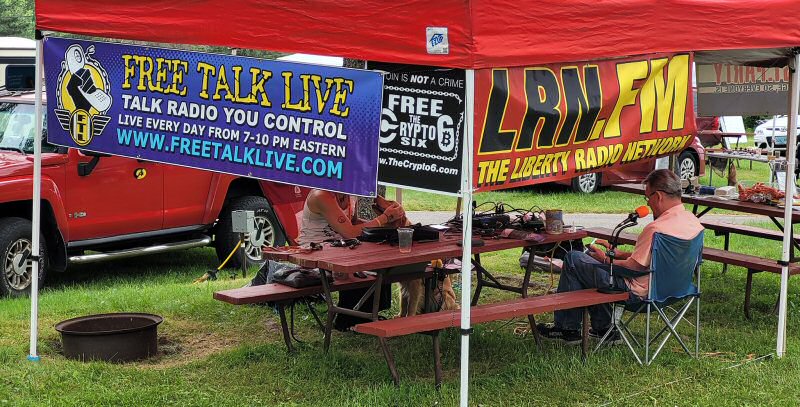 Porc Fest presentation on Freedom Haven
June 21st, 2022
FireSteel.com at Porc Fest hosted a presentation on Freedom Haven.
Freedom Haven Today Podcasts – June and April, 2022
June 11th, 2022
April 10th, 2022
January 24th, 2022
(Extended 18 minute video can be found here: https://youtu.be/MwpGceXzdM8)
July 12th, 2021
(Interactive text of Constitution here)

December 10th, 2020
(Copy of original article here)
Freedom Fest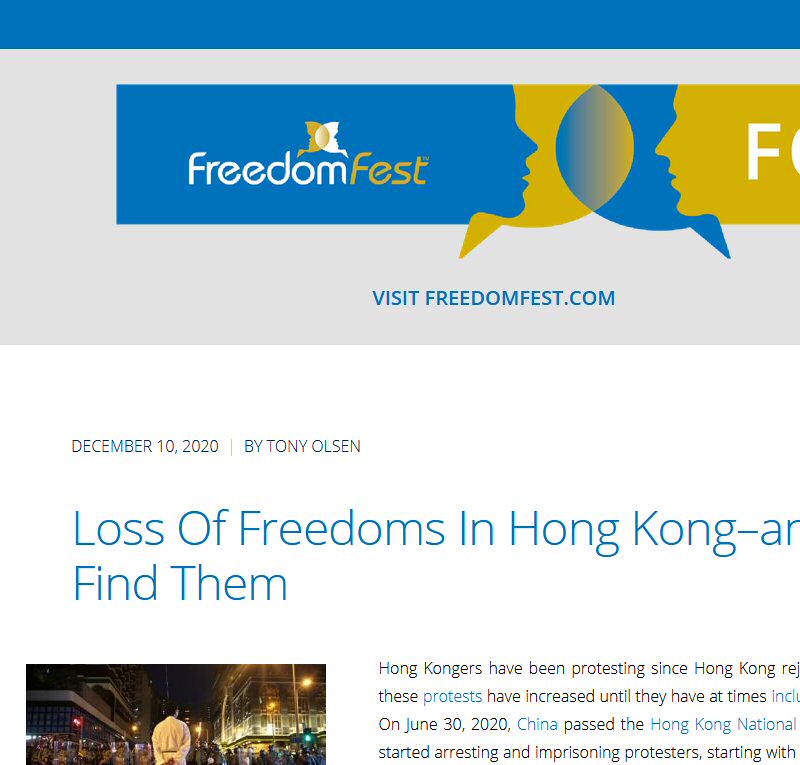 November 17th, 2020
(Recorded 3 August, 2020)
Colonize The Ocean Podcast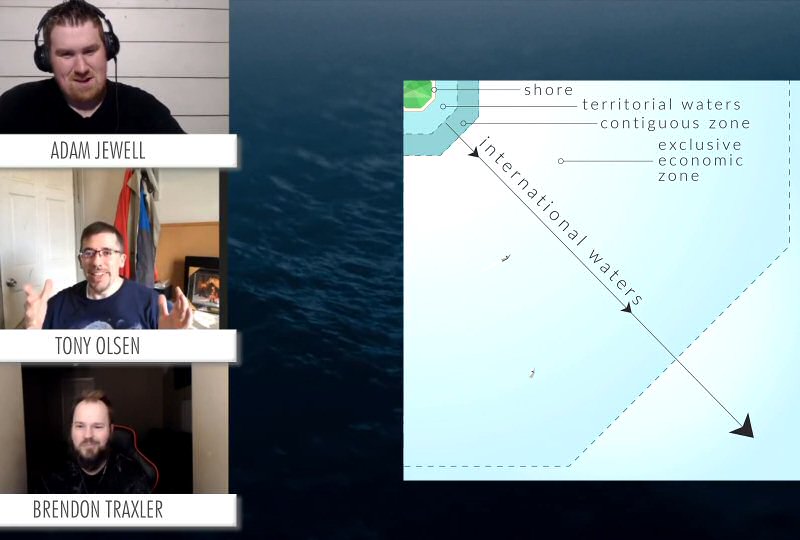 August 13th, 2020
(Recorded 28 April, 2020)
Seasteading Insititute's "Seasteading Today" podcast